5u7Kbg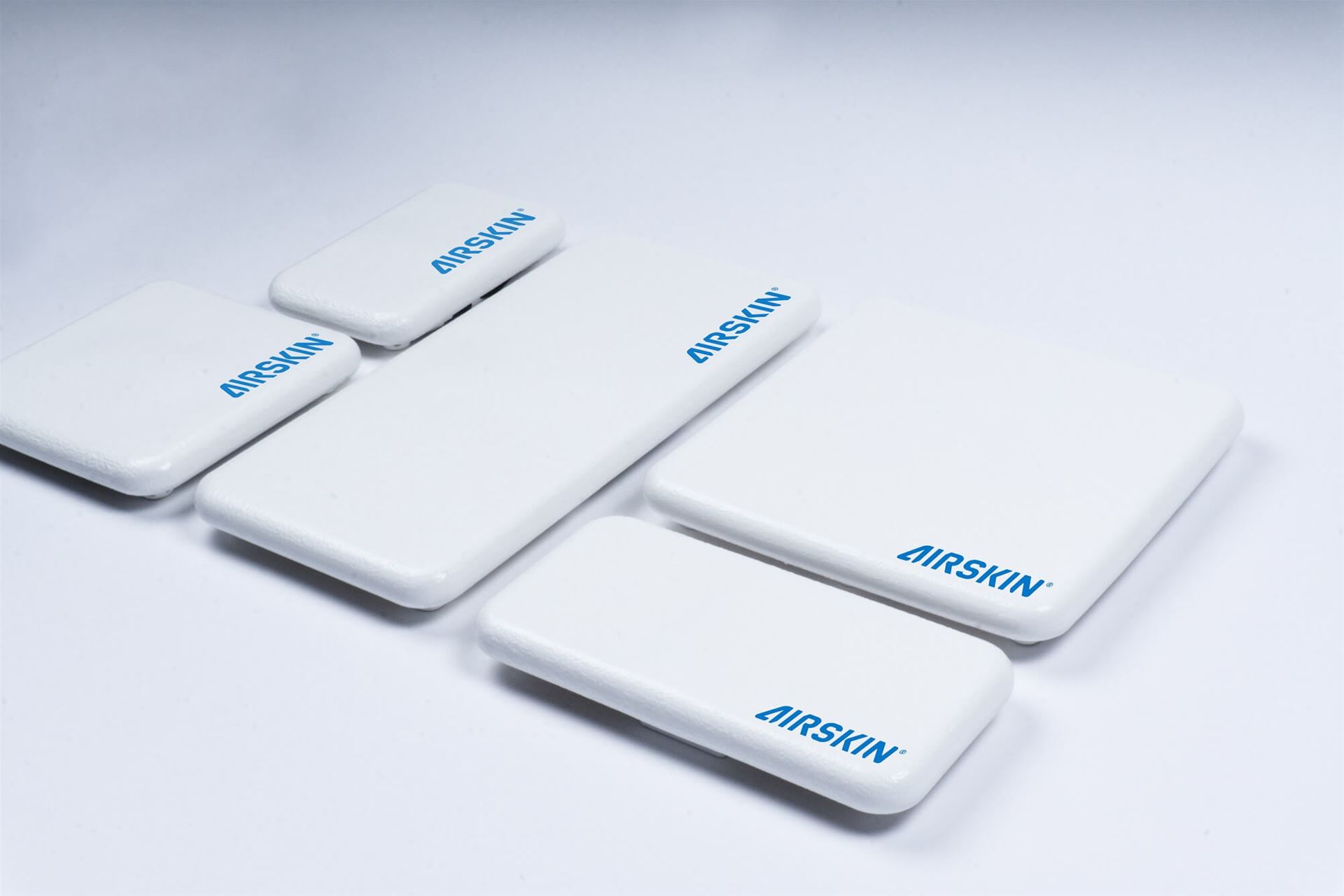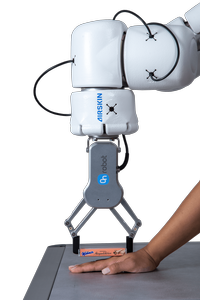 Safety flange

Robotic collision sensor Airskin®
AIRSKIN® Safetyflange is a compliant robotic collision sensor with PLe/CAT3 ISO 13849 safety certification. Based on the proven AIRSKIN® pressure-sensitive skin technology, the AIRSKIN® Safetyflange detects tool and workpiece collisions in multiple directions and sends a stop signal to the robot controller.

The break-away moment in angular, axial and torsional directions absorbs energy and reduces pressure and force during collisions in collaborative applications. The spring-loaded device automatically resets itself after a collision, with high repeatability.
Benefits
Safety
Eliminates crushing and clamping risks.

"finger-safe" applications
Space
Enables fence-free applications by protecting the tool and the workpiece.
Speed
Shorter cycle times in collaborative applications due to faster vertical and horizontal robot movements.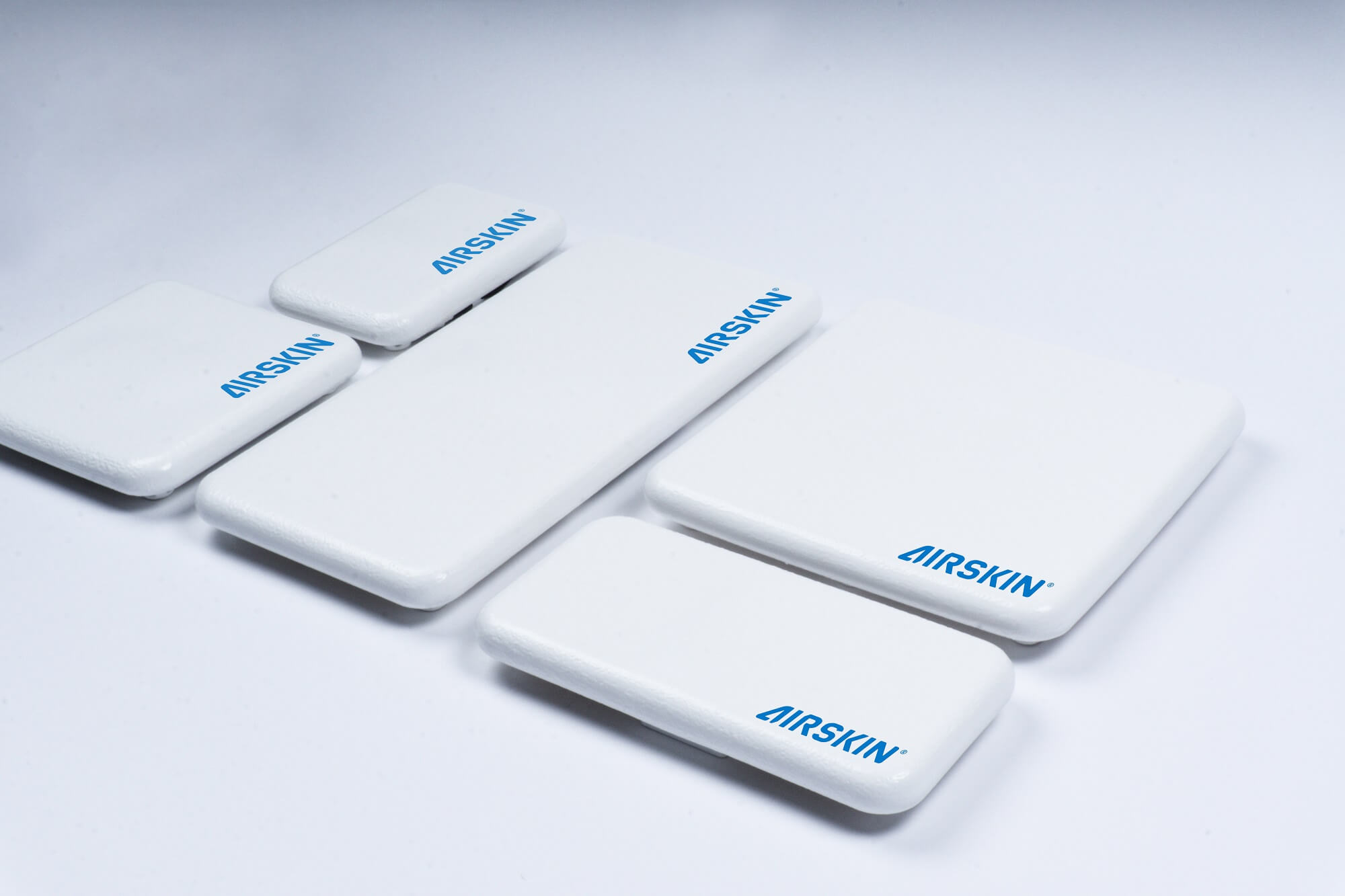 Module Pads

Unlimited possibilities with AIRSKIN®
AIRSKIN® Module Pads system is the cost–effective solution to quickly and easily add safety not only to robots, but to custom end effectors, mobile robots, moving machinery and other automation equipment. AIRSKIN® Module Pads are a building set of different sizes of pressure sensitive safety elements, from 100x200 mm to 400x200 mm.

They come with mounting fixture and are easy to install on any machinery. Connection to the safety inputs of the safety controller is as easy as ever. AIRSKIN® Module Pads are based on the patented AIRSKIN® pressure sensitive skin technology and come with CE and ISO 13849 PLe/Cat3 safety certification by TÜV Austria and TÜV Rheinland for US/Canada.
Benefits
Safety
Affordable safety solution.

DIY safety for EoAT.
Flexibility
Flexible, modular add-on solution.
Complete AGV cover, customized for mass manufacturing.
Pads can be combined in numerous ways.
Flexible to move, save floor space.
Speed
Easily create safe, fast collaborative applications.
Achieve high cycle times.
Efficiency
Create safe linear axis and build cost effective automation/robotic solutions.
High acceptance by workers.
Easy to understand.